Leaves Style Theme for 3D Page Turning Book
Stylish templates for 3D Page Turner help you create books efficient.
Use different template styles with the same background picture.
Save settings and themes to use expediently.
Spend less energy to do more.

Download
View Demo
The free templates pack for digital brochure maker of leaves style is already online. In a general way we should talk about verdant bud or something fresh green feeling things in such a spring day. But let us introduce the leaves style of yellow turned leaves. Although it always meaning the end is close when leaves turn yellow, see through it we can still seek out the special beauty. This is not the end, we can still try! That's what we're talking. Have the themes pack for free and get more instant template in our themes pages.
Before using these themes, make sure you have installed 3D PageFlip Standard or 3D PageFlip Professional.
This package belongs to "Plain" template in the software, please find it in the "Plain" template page after install.
Click here to know details about: How to use themes in 3D PageFlip software?
3D Page Flip Book Templates Screenshots - Leaves Style Theme for 3D Page Turning Book: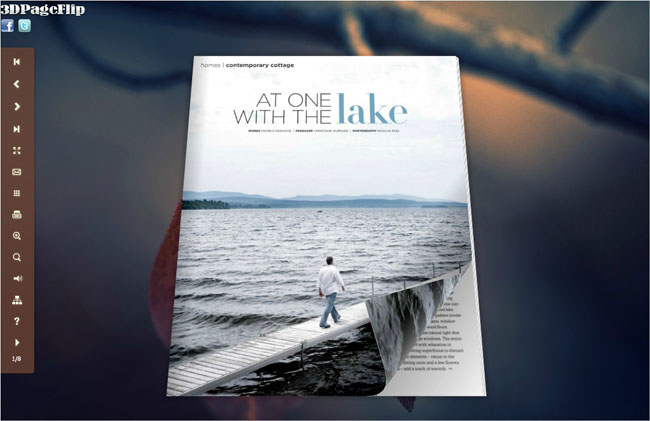 .