Mashup 2 Style Theme for 3D Page Turning Book
Stylish templates for 3D Page Turner help you create books efficient.
Easy and instant using to saving time.
Hold shift button and drag the book to roll.
Edit page function of pro version helps making contents rich.

Download
View Demo
Today's free template for flash flipbook creators is the second wave of Mashup style. This is the second Mashup style themes pack, which using some mixed photographs as the book background. Our free templates and themes were designed to help user making professional PDF to flash books. Anyone who has our products can download and apply to your work. Besides, you can also do your own define to downloaded templates.
Before using these themes, make sure you have installed 3D PageFlip Standard or 3D PageFlip Professional.
This package belongs to "Plain" template in the software, please find it in the "Plain" template page after install.
Click here to know details about: How to use themes in 3D PageFlip software?
3D Page Flip Book Templates Screenshots - Mashup 2 Style Theme for 3D Page Turning Book: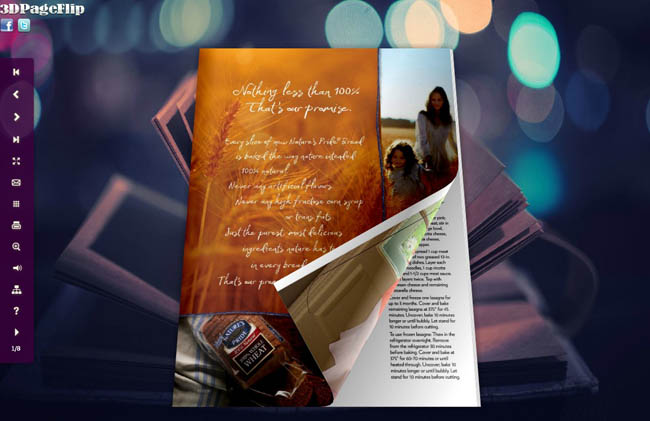 .