Water Theme for 3D Page Turning Book
Free pre-design themes help making polychrome 3D turning books .
Save settings and themes to use expediently.
Match up several theme settings can make your book stylish.
Convenient theme import and export function.

Download
View Demo
Today's free template pack is Water style for your flip book maker. Water was recognized as the stream of life. All life forms would not exist without water. Contemporary, water is fickle, it can change into any shape or state. Water is common and also marvelous. The Water style template pack was made with an expectation that helping our users to make touching flash books with flipping book software. Please check our site to get updated with more product information.
Before using these themes, make sure you have installed 3D PageFlip Standard or 3D PageFlip Professional.
This package belongs to "Plain" template in the software, please find it in the "Plain" template page after install.
Click here to know details about: How to use themes in 3D PageFlip software?
3D Page Flip Book Templates Screenshots - Water Style Theme for 3D Page Turning Book: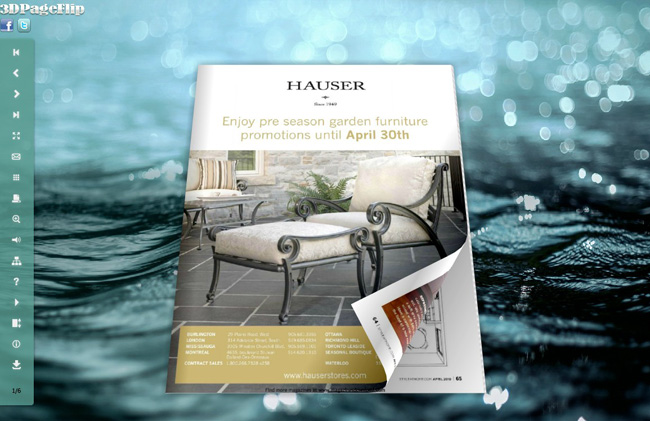 .